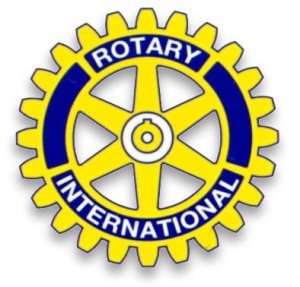 Rotary International is an international service organization whose stated purpose is to bring together business and professional leaders in order to provide humanitarian services, encourage high ethical standards in all vocations, and help build goodwill and peace in the world. It is a secular organization open to all persons regardless of race, color, creed, religion, gender, or political preference. The organization's dedication to this ideal is best expressed in its motto: Service Above Self.
Paul P. Harris, a Chicago attorney, is credited as the founder of what we now know as Rotary. Harris wanted to create a professional group in the city of Chicago with the same friendly spirit he felt in the small towns of his youth.
On February 23 1905, Harris and fellow businessmen Gustavus Loehr, Silvester Schiele, and Hiram Shorey gathered at Loehr's office in Room 711 of the Unity Building in downtown Chicago. This was to be the first official club meeting. They decided to call this new club "Rotary" after the practice of rotating meeting locations.
Within five years, Rotary clubs had formed across the country, from San Francisco to New York. As Rotary grew, members pooled their resources and used their talents to serve their communities.
In August 1910, Rotarians held their first convention in Chicago. The 16 existing clubs united to form the National Association of Rotary Clubs. In 1912, the name changed to International Association of Rotary Clubs to reflect the addition of clubs in other countries. The name Rotary International was adopted in 1922.
By July 1925, Rotary had grown to more than 2,000 clubs and an estimated 108,000 members on six continents. Today, there are 34,282 Rotary clubs and over 1.2 million members worldwide.
Rotary Foundation
The Rotary Foundation is a not-for-profit corporation that supports the efforts of Rotary International to achieve world understanding and peace through international humanitarian, educational, and cultural exchange programs. It is supported solely by voluntary contributions from Rotarians and friends of the Foundation who share its vision of a better world.
The Foundation was created in 1917 by Rotary International's sixth president, Arch C. Klumph, as an endowment fund for Rotary "to do good in the world." It has grown from an initial contribution of US$26.50 only to more than US$55 million. It is one of the largest and most prestigious international fellowship programs in the world.[/vc_column_text][/vc_column][/vc_row]