For the children of Playa del Carmen
Seaside Rotary provides a healthy and well-balanced meal three days a week for 95-100 children who attend the "Fundacion Contando con un Amigo" school in the Village of Torres de la Paz.  For some children, this may be their only meal of the day. This is a pilot program we plan to expand to help many more at-risk children.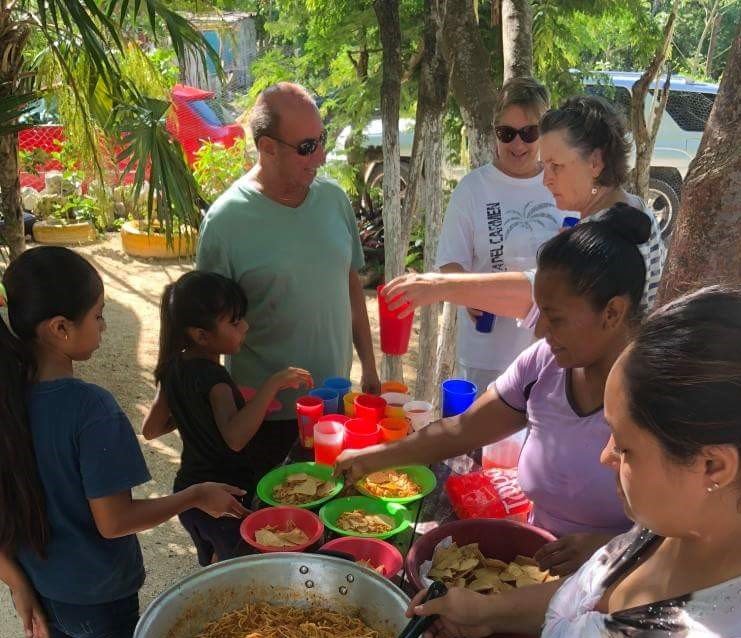 Seaside Rotary is in the process of bringing 3-4 million USD worth of essential medical supplies and equipment to six hospitals in southern Mexico within Rotary District 4195.  With the participation of several Rotary Clubs within the United States, and Project Cure in Denver, Seaside Rotary was awarded a Global Grant of $150,000 in order to make this remarkable project possible. The first container was delivered to Cancun General Hospital on June 28th.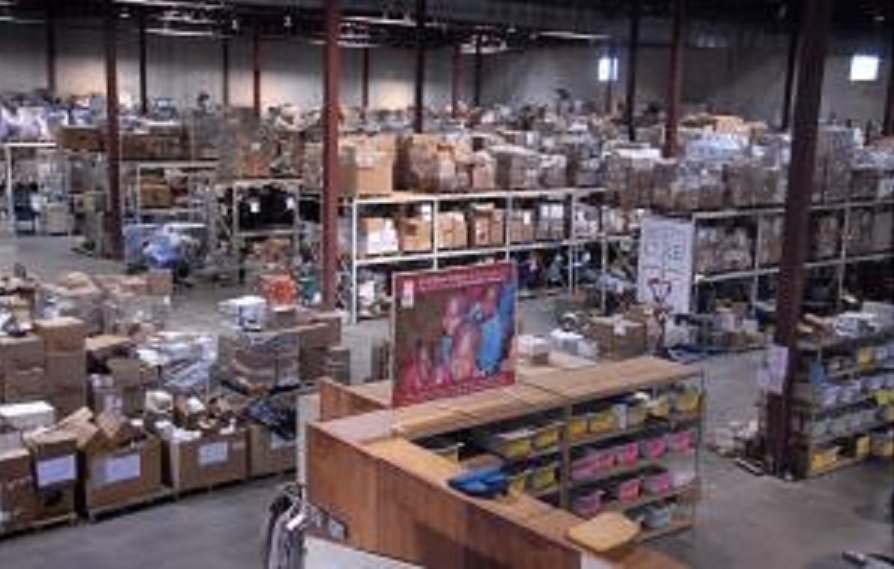 Scholarships – "Seaside"  supports scholarships for qualified students through two organizations, KKIS (Keep Kids in School) and the Friends of Puerto Adventuras (FOPA).  Both of these nonprofits help students who would not otherwise be able to finish their educations graduate from high school, attend college, and learn to speak English.  These programs fundamentally change the lives of these young people and their families.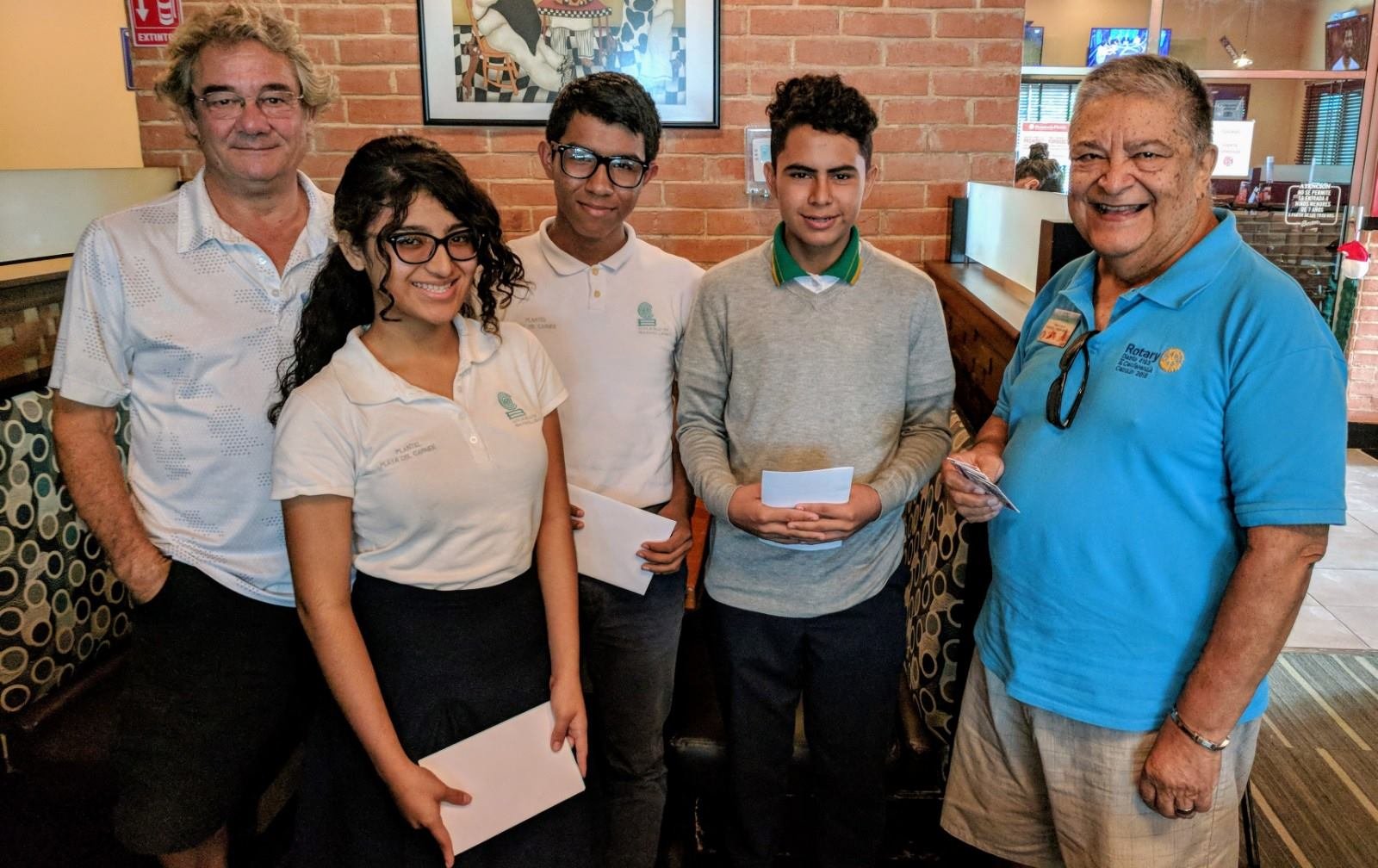 Water Purification Projects – One of the six areas of focus for all Rotary Clubs is Clean Water and Sanitation.  Seaside Rotary has successfully installed a solar-powered water filtration system in a remote public school on the outskirts of Playa del Carmen, Cristo Rey.  The homes and families in this area do not have access to public water. We are currently working to bring two more systems to distressed areas, with the cooperation of clubs in Canada.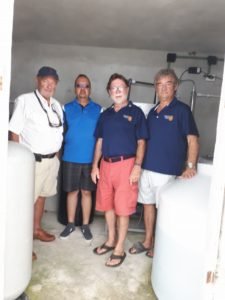 El Hongo is a local restaurant.  The owners provide Saturday art, music and dance classes, and a healthy meal to the neighborhood children while their parents are at work.  Seaside provides funds for supplies and a healthy meal each Saturday. This year we hosted a holiday party for the children at the restaurant.  
Leyendo –Many schools in Playa del Carmen have a designated space for a library, but the government does not provide furniture, shelves or books.  Leyendo is a volunteer organization that cleans, furnishes and stocks these school libraries with books and organizes educational opportunities for the school children in the libraries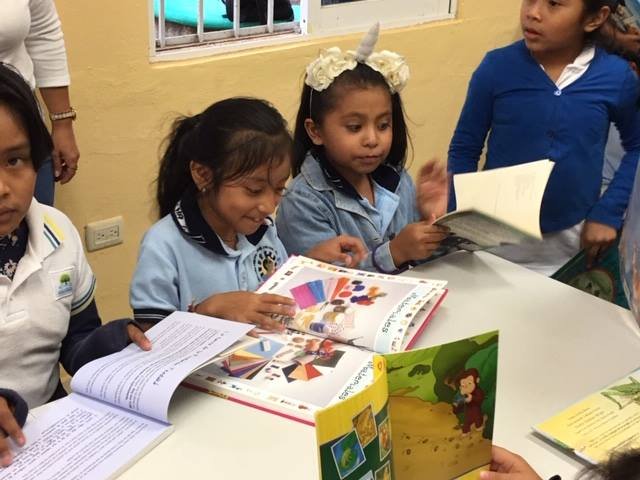 Additionally, we have supported, Casa Yoliguani, a facility for young unwed mothers and mothers-to-be, Kicks4Kids, an initiative to provide sturdy sneakers for children in need and Christmas Dreams, an organization that provides Christmas gifts for children who would otherwise do without. 
The club has also worked together with the local Municipal government to spruce up a local park and recreation space, participated in a "Beach Clean-Up" day and donated funds to replace a water heater for the hydro-therapy department in our municipal family services center, DIF.
We have also participated in several "Adopt a Classroom" projects. 
Perhaps most notably, Seaside Rotary raised the necessary funds to bring $500,000 USD worth of essential medical equipment and supplies to the new Red Cross Hospital in Playa del Carmen, an amazing accomplishment for such a young club!