Do you want to help our more vulnerable families but don't know how?
The Rotary Club of Playa del Carmen Seaside will be providing essential food and dispensas to at risk families in the community as identified by the organizers of the schools, community centers and charitable organizations that we have been supporting for years with our feeding programs. Additional funds will be focused on helping as many people as we can in a meaningful way.
Seaside Rotary is made up of volunteers who donate their time. There are no overhead or administrative costs. Every dollar donated goes directly to helping those in need.
Please click the big green button to make a donation. No amount is too small. http://playaseasiderotary.org/get-involved/donate/ Please use the notation COVID19 so we can easily keep track of monies received for this extraordinary effort.
Covid-19 Relief Effort Update
In less than 2 weeks Seaside Rotary working with donors and community ambassadors have accomplished so much!
Watch the Video below for an Update
THANK YOU FOR YOUR DONATIONS!
We could not have done this without the financial support from you, our donors.
This is only the beginning.
There is no tourism, therefore there is no work.
There is no unemployment check coming.
There is no economic impact payment.
We will continue to provide assistance to the families that need it most during these troubling times! We are in this for the long haul. Every day more families are identified. We need your help. Your continued support of our efforts is critical.
Please click the button below to make a donation. And thank you for your support.
For the children of Playa del Carmen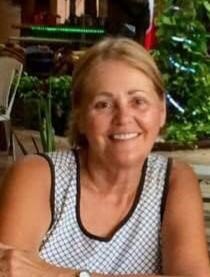 Meet our member: GAYLE COLLINS
Gayle lived in Northfield, Minnesota before moving to Playa del Carmen 15 years ago. She is a full time Playa resident. Gayle's 36 year career was a High School teacher. Back in 1971 she was the only white teacher in an all black school.
She works now, but as she says….
"Not for pay" as she is the Founder and President of KKIS. Keep Kids In School is dedicated to helping local students with scholarships, resources and supplies so they can graduate and thrive.
Gayle is a Charter member and a  first time Rotarian and she serves as Club Secretary. She was attracted to Rotary as a  "Way to give back to Playa". Gayle enjoys any project or event where she can be with our group.
She has two children and 4 grandchildren. She is a fan of any team her grandchildren play on.
Next time you see Gayle ask her about her unusual experience….why she was on a submarine from Florida to Haiti in 1972? Also, where she was when propositioned by Robert Kennedy in 1968?
Seaside Rotary is very grateful to have Gayle as a member.